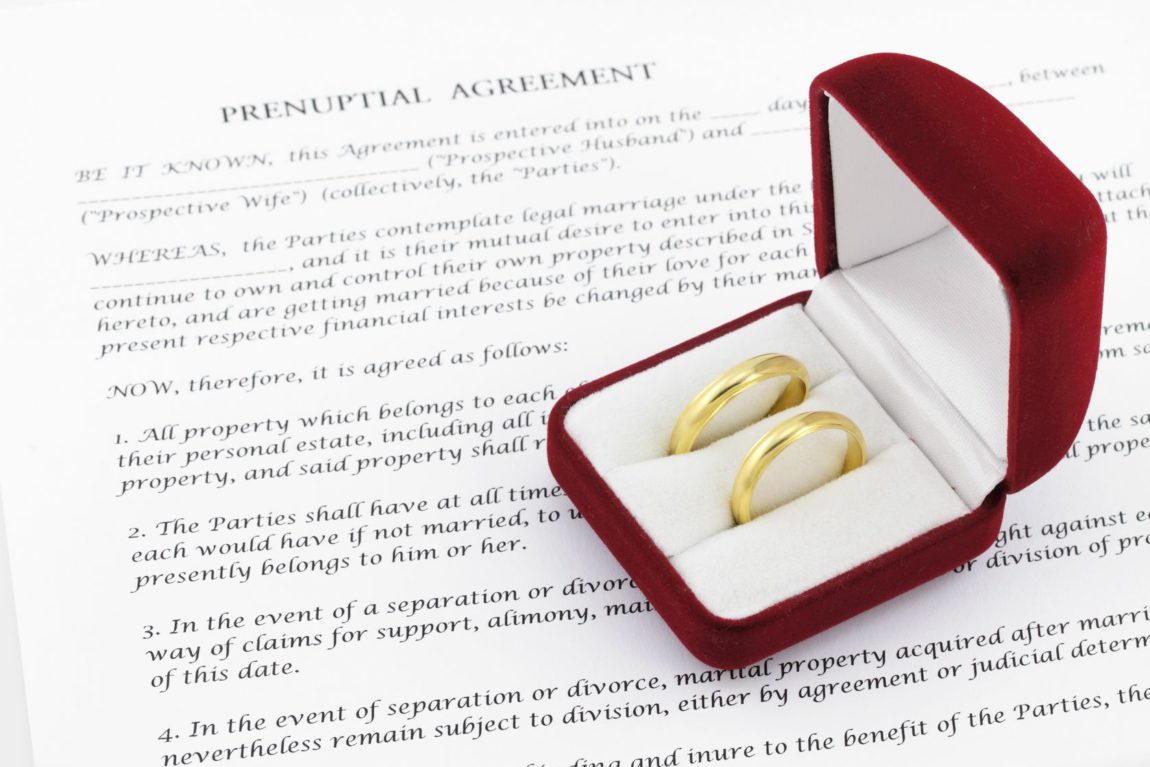 5 Reasons Why Young Couples Are Getting Prenuptial Agreements
It may not be as romantic as selecting a wedding gown and cake tasting, but prenups are an important step in planning for your marriage. Prenups are seeing a surge in popularity, particularly among millennials. For many years, prenups have been largely used for trust fund babies or millionaire moguls, but are becoming more common for young, less-established couples, who are reporting a desire to protect the assets that they've accumulated on their own.
Even if you have (college) debt and are broke, that will change over time.
Don't discount a prenup just because you have no assets (yet) or have fewer assets than your future spouse. On the contrary, a prenup may favor the less wealthy party because they may have more catching up to do if the marriage ends. Furthermore, even if all you have at the moment is debt, it is important to envision your future earnings and the capacity of your earning potential. At the very least, a prenup forces you to have a conversation about money.
Prenups force you to have "The Money Conversation"
According to a survey by the National Foundation for Credit Counseling, nearly 70% of adults said they had negative feelings about discussing money with a fiancé because it will lead to a fight. Money is the topic of conversation that everyone is avoiding, but should be having. More fights in marriage occur over income and expenses, and a prenup forces you to have a straightforward conversation about your financial situation.
A Prenup ensures that the marriage is really for the sake of marriage
Not all marriages are fairy tales—occasionally, men and women do really marry people for their money. A prenup can get rid of any lingering suspicions you might have about your spouse by making the idea of marrying someone and divorcing them for half of their assets less probable. If you know you cannot get rich by simply marrying your spouse and stealing their stuff, the only option left is to marry them because you love them!
You want to protect your assets
When couples get married without a prenup, assets become so co-mingled that you can no longer ascertain what is yours, your spouse's, and what is joint property. Sorting out co-mingled property is tedious, expensive, and difficult to prove in court in the case of a divorce.
If you have received, or expect to receive, a big inheritance and want to protect that money in the event of a divorce, a prenup is great idea. A prenup can be used to ensure that other types of assets, such as family antiques, artwork, or collectibles, remain yours  (or your children's') if the marriage ends.
Divorce is expensive
While we all strive to live "happily ever after", just like the rest of life, marriage is not certain. Not preparing for the possibility of divorce can cause financial ruin. Prenups are negotiated during a time of peace and love, and the "destruction mode" activated during many divorces can do harm to both parties. Having a prenup ensures that the process will be as speedy and smooth as possible.