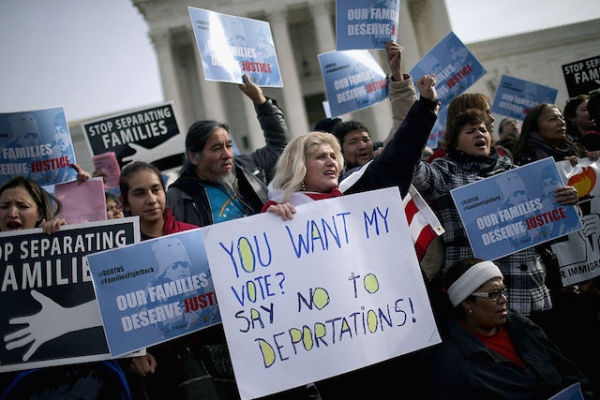 Supreme Court Will Review Obama's Executive Actions of DAPA and DACA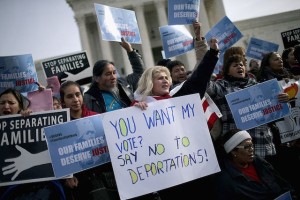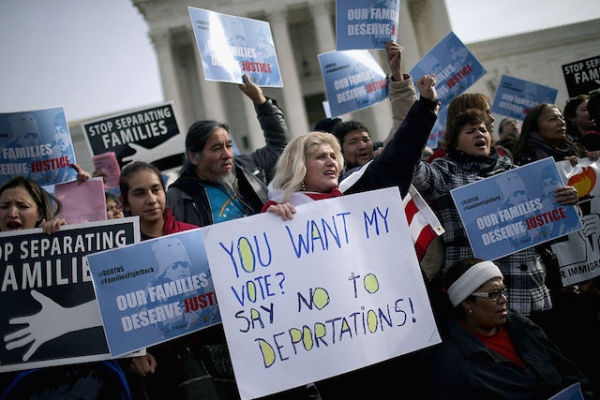 On Tuesday, January 19th, the Supreme Court announced that it would consider whether President Obama exceeded his powers in trying to shield millions of illegal immigrants from deportation.
A positive ruling from the justices would provide Obama his last chance before leaving office to protect as many as 3.7 million undocumented parents of U.S. citizens and legal permanent residents, as well as an additional 300,000 young immigrants who were brought to the country illegally as children. When Obama announced his executive action plan in 2014, his goal was to reform the immigration system against a deportation policy that rips families apart. Obama's pursuit of a comprehensive immigration reform was met with staunch opposition from congressional Republicans, who have vowed to fight Obama's use of executive actions to circumvent the legislative branch.
Under Obama's immigration program, illegal immigrants would be allowed to remain in the country and apply for work permits if they have been in the country at least 5 years—since January 1st, 2010, and have not committed felonies or repeated misdemeanors. The administration announced that they would be ready to begin taking applications during the spring of 2015, and that those who qualify will be granted three years of deportation relief, through the first year of Obama's successor in 2017. The president's immigration reform has split the presidential candidates. Republicans have said they would reverse it immediately if it ever took effect and Democratic hopefuls have said they would expand upon it.
Across the right, high profile Republicans — including potential 2016 White House hopefuls — vented their rage at an executive branch they see as out of control and out of touch. Kentucky Senator Rand Paul said he "will not sit idly by and let the President bypass Congress and our Constitution. President Obama is not above the law and has no right to issue executive amnesty. His actions blatantly ignore the Separations of Powers and the principles our country was founded on." Senator Ted Cruz of Texas posted to his Facebook profile that Obama's actions are "not only unconstitutional and in defiance of the American people who said they did not want amnesty in the 2014 elections, but they are also unfair to every immigrant who has come to our nation legally."
One month later in December 2014, Texas and 25 other states, all with Republican governors, filed a lawsuit against the president's action. On February 16, 2015, Judge Andrew S. Hanen issued a preliminary injunction blocking the program from going into effect while the lawsuit proceeds.
Yesterday, the Supreme Court announced that they will argue whether or not DACA/DAPA violates the Take Care Clause of the Constitution, Art. II, §3.
The Take Care Clause of the Constitution commands the president to "take care that the laws be faithfully executed." When Obama first announced the immigration program shortly after his victory in the 2014 general election, he was frustrated with the Republican resistance to any type of bipartisan legislature in Congress, and used his executive power to counter congressional inaction. So the question remains: whether the president has used his substantial powers to propel the nation past political gridlock or whether he exceeded his constitutional boundaries to unilaterally impose immigration reform without congressional approval. This confrontation with the Republicans has led them to claim that he disregards the constitution. U.S. Solicitor General Donald B. Verrilli Jr. said that if not reversed, the rulings will "force millions of people—who are not removal priorities under criteria the court conceded are valid, and who are parents of U.S. citizens and permanent residents—to continue to work off the books, without the option of lawful employment to provide for their families." According to The New York Times, the case will be argued in April and a decision will land in June, just before the Republicans and Democrats officially choose their nominees to succeed Obama.